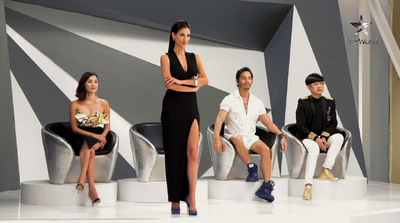 The final segment of each episode involves judging by a panel of fashion industry experts. In addition to the regular judges, usually there is a special guest judge related to that week's theme. Contestants are sometimes given a final challenge in some area of modeling such as posing, runway walking, selling a product, or choosing an appropriate outfit or makeup to satisfy a given situation. Each contestant's photo or video performance is then shown and evaluated by the panel. After all the content has been evaluated, the contestants leave the room and the judges deliberate.
Ad blocker interference detected!
Wikia is a free-to-use site that makes money from advertising. We have a modified experience for viewers using ad blockers

Wikia is not accessible if you've made further modifications. Remove the custom ad blocker rule(s) and the page will load as expected.